Book Details
---
Format
Paperback
---
Author
Astrid Lindgren
---
Publisher
Oxford University Press
---
Publication date
4th June 2015
---
Author's Website
www.astridlindgren.se/e...
---
ISBN
9780192793799
---
Please note:
Adobe Reader is required to view extracts - click below to get the latest version,
The Lovereading comment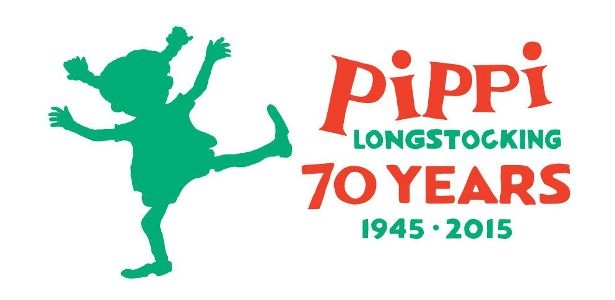 Not to be missed, this is a newly translated edition of this classic story about a wonderful little girl. Pippi Longstocking is nine years old; she lives alone with a horse and a monkey and spends her days having wonderfully imaginative adventures with her friends. Once hooked on Pippi, readers will find she's a character that will never be forgotten. Perfect for children just setting out on the wonderful experience of reading alone.
Pippi Longstocking is as popular as ever, with dedicated fans all over the world. She's funny, feisty, and has the most amazing adventures. Over 145 million copies of Astrid Lindgren's books have been sold worldwide in 91 languages. Spot-on for boys and for girls, and for reading aloud or for reading alone, this book is illustrated throughout by bestselling artist, Tony Ross, who also illustrated the Horrid Henry series and the Little Princess stories.
Synopsis
Pippi Longstocking by Astrid Lindgren

Pippi Longstocking is one of the most popular children's characters of all time and is still much loved by millions of children today. This anniversary edition of Pippi Longstocking will introduce Pippi and her adventurous spirit to a whole new generation of readers. Nine year old Pippi is an unusual and unpredictable character, she lives alone with a monkey, a horse, and no rules whatsoever! Every day is a crazy adventure with Pippi, but what else would you expect from the daughter of a swashbuckling pirate captain?!
Why not hold your own Pippi Longstocking party? There's a fantastic party kit to download here with ideas for making party bunting, fancy dress and games to play!
And Pippi fans will love this activity pack with colouring in, a Pippi quiz and puzzles - and guidance on how to help children get the most out of the Pippi books.
---
Reviews
'Generations of children have grown up loving these wonderful stories about the invincible girl with the unforgettable name.' - Manchester Evening News
'Funny, charismatic Pippi is the person every small child wants to be ... Magical Stuff.' - Frances Perkins, Dorset Society
'Pippi is in the great tradition of children's protagonists who subvert the adult world, whether by questioning it, like Alice, or simply throwing it into chaos, like Dr Seuss's Cat in the Hat.' - Sean French, The Guardian
---
About The Author
Astrid Lindgren was born Astrid Ericsson on November 14, 1907 on a farm called Nas outside the small town of Vimmerby in Sweden. As a child, Astrid loved to read, particularly books which had girls as the heroine. She loved Anne of Green Gables and the Pollyanna books. One of her strongest recollections as a child was meeting two pilots, Captains Sonders and Madicken. One of them tried to land on the roof of her house, or that is the way it looked at the time.
After attending public school, she moved to Stockholm and married Sture Lindgren. The Lindgrens had two children. Astrid wrote her first story, Britt-Mari Opens Her Heart, in 1944. Her second book, Pippi Longstocking, which she wrote as a present for her daughter's tenth birthday, was published in 1945. She received the Raben & Sjogren's Best Children's Book prize for Pippi and became a book editor for that publisher for many years. She also received numerous other honours and awards including the International Book Award.
Astrid published more than one hundred books in her lifetime and is still the most popular children's author in Sweden. Her books have been translated into more than sixty languages. She died in 2002, aged 94.
To search for more books by Astrid Lindgren on Lovereading - click here